Half Censored Kung Fu Kicks Set #1
Oh God! Woo Chin seriously wipes the floor with Yo Yo Brain
(Beautiful & classic martial arts kicks half censored by Zeek's Publisher/Agent who says ... "Zeek, you have to SELL some books ... NOT give your work away" ... "Ok, OK, I'll censor the 2nd page of the set ... Is that OK?" .... "Hmmmmm")
______________________________________-
Sample Page from "The Art of Shen Ku" .... The Martial Artist ( How to execute Classic Martial Art Kicks) .... Kicks can equalize your status against larger & stronger opponents (Woo Chin demonstrates)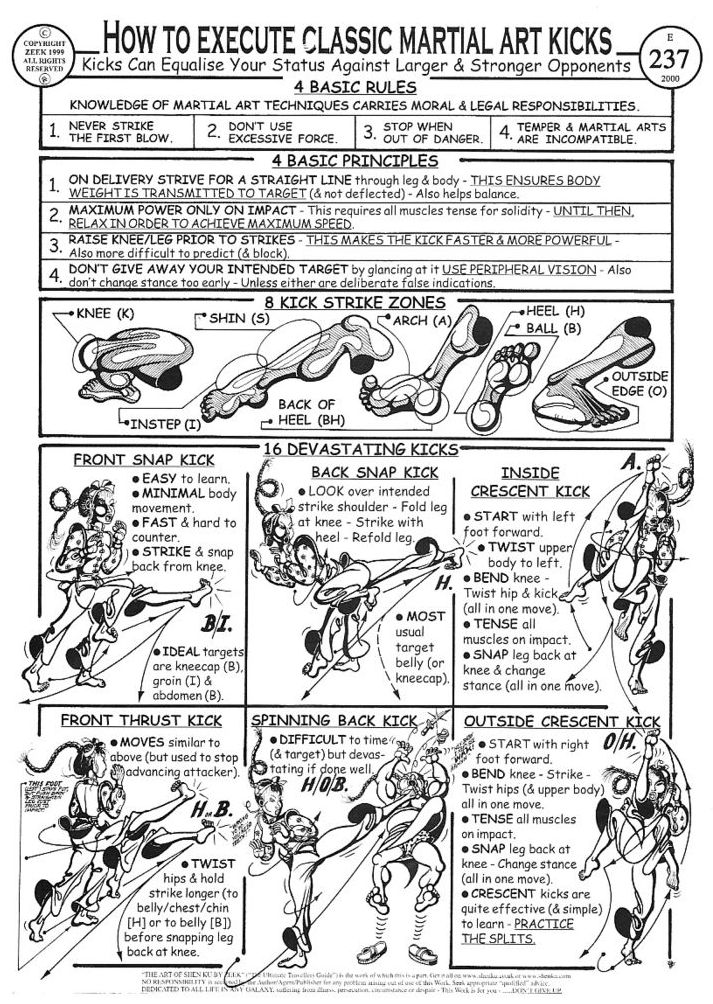 STUDY THE FOUR BASIC RULES
Knowledge of martial art techniques carries moral & legal responsibilities 1.)Never strike the first blow (unless threatened by a weapon [& then only with surprise]) 2.) Don't use excessive force (or you may end up in prison) 3.) Stop when out of danger (you do not need to kick an unconscious attacker) 4.) Temper & martial arts are incompatable (it will mess up your style & distort your judgement) .... Thank You for reading & complying with these ethical guidelines .... Zeek
DEMONSTRATING: The Front Snap Kick. The Back Snap Kick. The Inside Crescent Kick. The Front Thrust Kick. The Spinning Back Kick. The Outside Crescent Kick.
_________________________________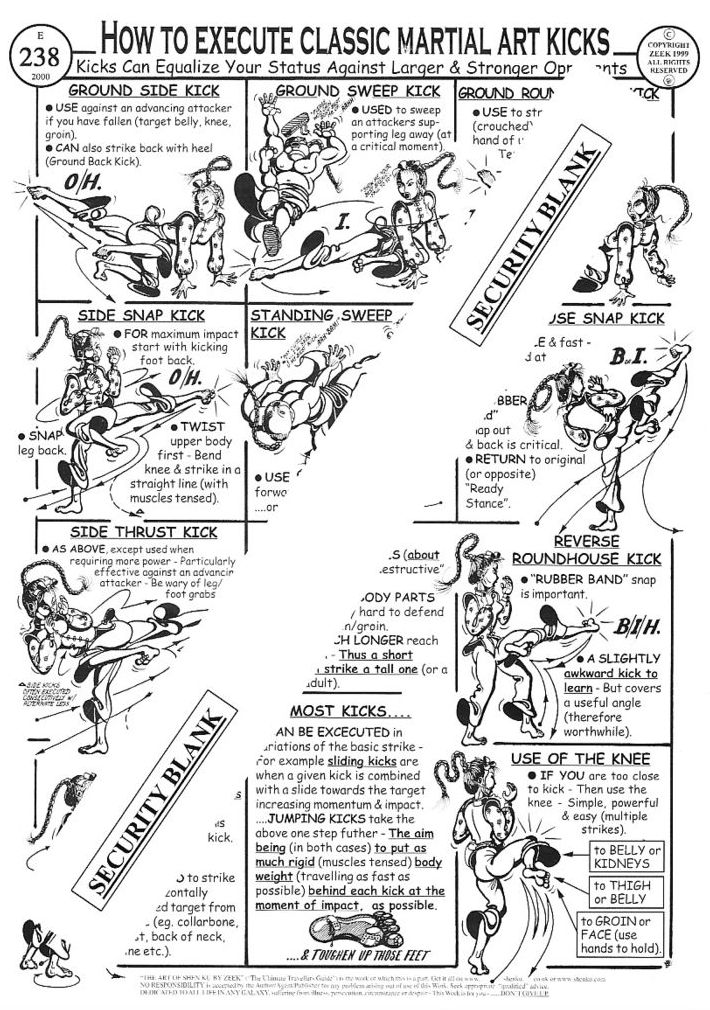 "Sorry Guys, this one is part censored (orders you know!) .... but you can still see ....": The Ground Side Kick. The Ground Sweep Kick. The Side Snap Kick. The Reverse Roundhouse KJick. Most of The Side Thrust Kick n& Use of The Knee.