Half Censored Monk's Breathing Exercises Set #2
The Short Monk artistically demonstrates (with style & finess) this beautiful exercise sequence.
(Beautiful & Very Classic eight part Breathing Exercise Set half censored by Zeek's Publisher/Agent who says ... "Zeek, you have to SELL some books ... NOT give your work away" ... "Ok, OK, I'll censor the 2nd page of the set ... Is that OK?" .... "Hmmmmm")
______________________________________-
Sample Page from "The Art of Shen Ku" .... The Martial Artist ( The Precious Set of Monks Breathing Exercises II) .... A most valuable eight part sequence (The Short Monk demonstrates)
______________________________________________
CAUTION: These ancient Chinese exercises are powerful stimulators of body & soul .... Start slowly & carefully.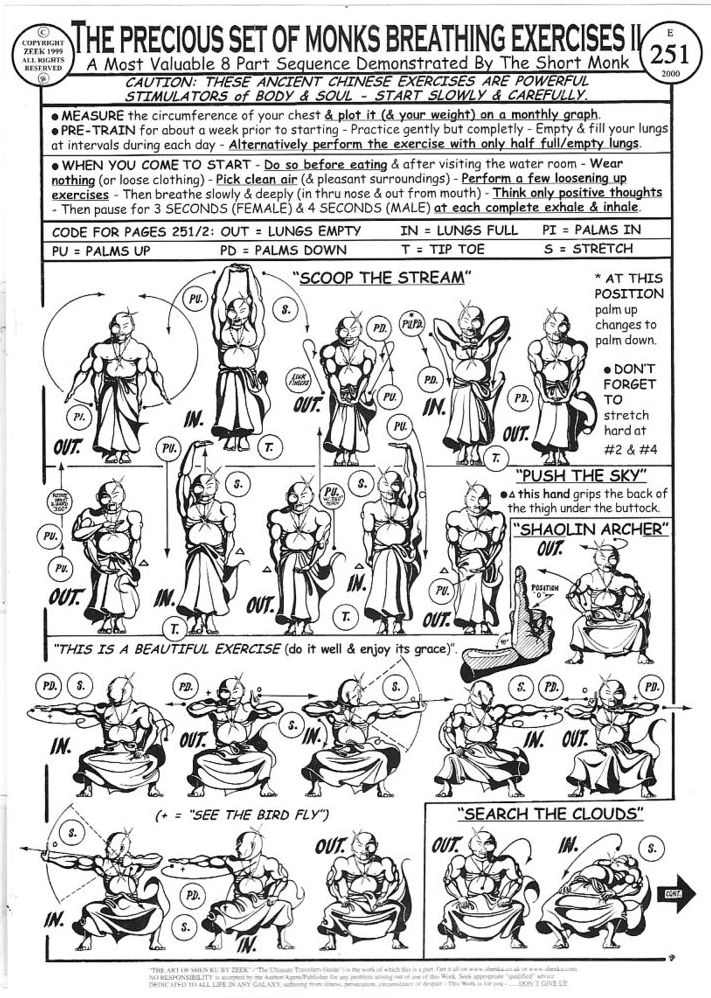 THIS SEQUENCE IS AN ABSOLUTELY BEAUTIFUL SET .... PRACTICE DOING IT WELL & DERIVE SPIRITUAL PEACE AS WELL AS PHYSICAL HEALTH
DEMONSTRATING: "Scoop the Stream" .... "Push the Sky" .... "Shoalin Archer [including "See the Bird Fly"]" .... "Search the Clouds"
_________________________________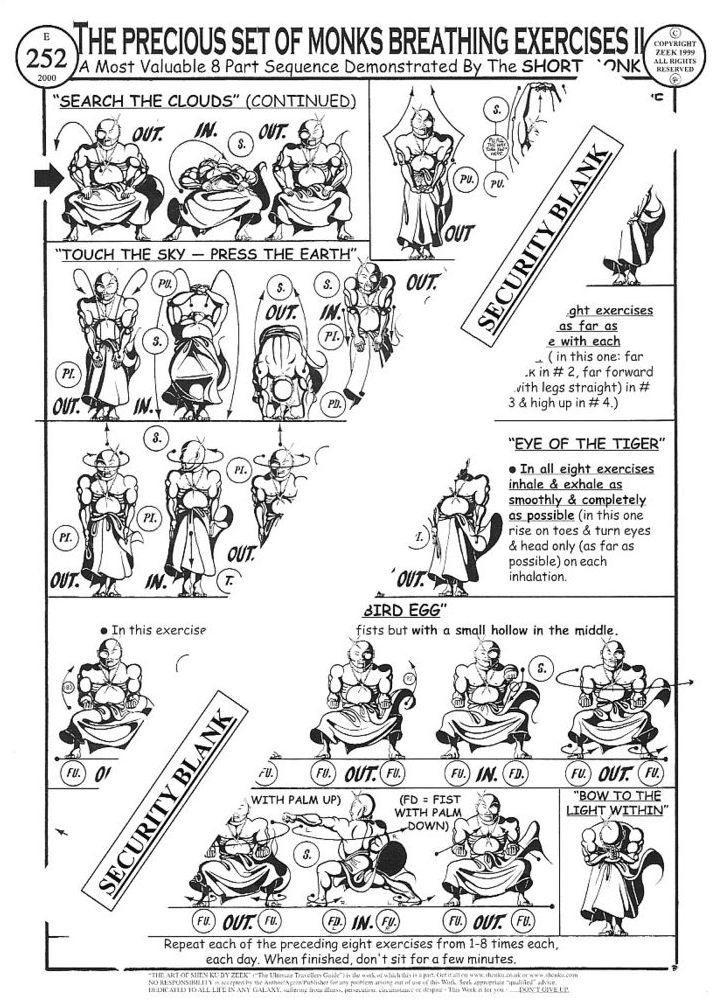 "Sorry Guys, this one is part censored (orders you know!) .... but you can still see ...."Search the Clouds continued" .... & some of "Touch the Sky & Press the Earth" .... " Eye of the Tiger" .... "Grip the Bird's Egg"