UK HYPOCRISY 4
UK HYPOCRISY 4 (Friday 24th August 2012)
Upper end of World Press Freedom Tables are shown at left.
| | |
| --- | --- |
| Rank | Country |
| 1 | Finland |
| 2 | Norway |
| 3 | Estonia |
| 3 | Netherlands |
| 5 | Austria |
| 6 | Iceland |
| 6 | Luxembourg |
| 8 | Switzerland |
| 9 | Cape Verde |
| 10 | Canada |
| 10 | Denmark |
| 12 | Sweden |
| 13 | New Zealand |
| 14 | Czech Republic |
| 15 | Ireland |
| 16 | Cyprus |
| 16 | Jamaica |
| 16 | Germany |
| 19 | Costa Rica |
| 20 | Belgium |
| 20 | Namibia |
| 22 | Japan |
| 22 | Surinam |
| 24 | Poland |
| 25 | Mali |
| 25 | OECS |
| 25 | Slovakia |
| 28 | United Kingdom |
2.) Internationally Published World Press Freedom Tables covering areas such as censorship, violence to & abusive treatment of journalists & state interference with &/or surveillance of the media show Britain's ranking going DOWN FROM LOW TO LOWER (20 to 28) with UK government &/or ruling establishment bullying the media to cover up their own blundering incompetence (example: BBC holds an on-air debate with "selected" participants on the Harry in Vegas photos & every few minutes announces in apparent triumph "There are now 850 complaints " (about publishing of the Harry photos) ... BUT NEVER ONCE (that I heard in about 5 hours) REPORTED NUMBERS APPROVING IT ... Clearly demonstrating (in my opinion) blatant bias & an inability to accurately & independently report an embarrassing UK situations &/or be trusted to be fair.
Let's assess this Harry photos fiasco:
3.) Harry, we do NOT care if you (as a person) party "bare ass" with sexy chicks in Vegas ( in fact some of us might be a bit jealous) ... That is IF you have no responsibilities (personal &/or moral ethics) that prohibit such activities ... Then NO PROBLEM, have fun ... BUT may I ask:
3a.) Did you invite (or permit to enter) into the hotel room you occupied in Vegas the other persons (who took the photos & stripped off their kit)? ... If not then why did you personally strip off, cuddle up with one naked chick & hide your own privates for the photo??? ... So, presuming you did invite/allow them in ... then don't complain if they take photos & post them online?
3b. ) But unfortunately it then gets slightly more serious, in that ... if you are a serving member of the UK military (like most of my direct family were) ... you are obviously representing the British people WHO PAY YOU ... & thus have a clear moral & ethical duty to behave in a manner which will not bring shame on the same people you represent ... & it is thus in their interest (& democratic right) to know about it (just like the banks fiddling the libor rate with OUR money) ... Yes?
3c.) & Harry as we understand it you are a member of a fairly "posh" family (is it 3rd in line to UK throne?) ... So I am guessing your family (perhaps like my own modest but VERY strict ex military folks) would be seriously "distressed" by such embarrassing public "exposures" as occurred in Vegas ... BUT becos your family is ...
VERY SUBSTANTIALLY FINANCIALLY SUPPORTED BY THE UK TAX PAYER
http://www.taxpayertreasurehunt.com/index.php/The_Cost_of_the_British_Monarchy
(to the unbelievable tune of £90 million/year [including your security [& where were those guys on party night anyway???]) that makes the Vegas photos
THE PERSONAL BUSINESS OF EVERY UK TAX PAYER (including me)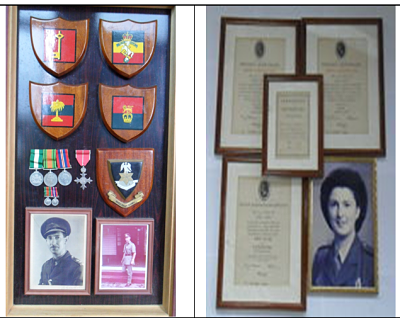 Mitchell disputes Police log "pleb" tantrum when cycling out of Downing Street (UK government "head office")
So, let's look at this silly scenario (as British voters)
"The official police log of a confrontation between the Chief Whip (high government official) & police officers guarding Downing Street has been now been published in full & was printed by the (well done Daily Telegraph for having some guts) ... It appears to confirm Mr Mitchell did call the officers "plebs" (defined as a member of a despised social class [Urban Dictionary]) ... Which Mr Mitchell utilized "lawyer speak" to evade answering specifically when asked by the press ... So let's diagnose this sad scenario:
1.) Question: Why is the UK government "ruling out" an investigation on this matter (abusive temper tantrum towards the police (just doing their job) by this quite high UK government official)??? ... Answer: "Well Hello" ... because of (in my opinion) gross hypocritical cronyism "(defined as "Favoritism shown to old friends without regard for their qualifications, as in political appointments to office"[Free Dictionary]) .. Thus our "very righteous government " proceed to desperately avoid facing up to this embarrassing childish mess by their own official ... (just like the UK government trashed Zeek's life as a kid , then ran a mile to hide behind the sofa when confronted with the facts).
2.) Question: IF, IF Mr Mitchell lied (ask the witnesses [investigation])then this is MORE serious, sorry we CANNOT have our elected government officials lying to protect their own ego when serving us in a governmental & public capacity ... So what should happen to him? ... Answer: If he lied(as to what was said)DOWN THE ROAD (the sack) ... on your bike as they say ... Why?
3.) There is a term in the sailing world "Loose Cannon" ... which is used for a dangerously unreliable component (or person) which/who can potentially destroy all on a ship &/or sink it ... You CANNOT have anyone (example president or prime minister) who is by ANY interpretation of a "loose cannon" ... with their finger on (example) "the nuclear button" ... because by association they tar us ALL with the same brush &/or maybe actually kill us all too.
4.) Rule #4 in martial arts (http://www.shenku.com/martistartist4.html) is: "Temper & Martial Arts are incompatible" ... because a position of power (examples political or skilled martial artist) with SERIOUS responsibilities which specifically require personal control ... which temper tantrums invalidate moral & ethical status of ... no matter how hard a day you might have had ... (even if teacher won't let your tricycle thru the kindergarden gate) ... What, what if President "O" nuked country "I" ... just because he had a bad day ... Of course TOTALLY UNTHINKABLE ... Therefore we MUST be able to trust our elected officials will NOT throw temper tantrums, NOT to lie ... or they just might do something VERY VERY stupid.
Thank You very much for reading my interpretation of this situation ....
Signed Zeek
----------------------------------------
Chief Whip Mitchell has since resigned (we are told) .... If so then he followed our proud (but much blemished) British nautical history & "walked the plank voluntarily" .... Therefore demonstrating honour & bravery .... Good Luck & Fair Sailing in your future Mr M.